How to fund YOUR film in 2014
How can you finance a feature film and protect your investors money?
Think it can't be done? It can. With the right guidance and expert instruction from producer Ivan Clements, you can make it happen for your film project AND protect your investors cash too, making your film as close to a creative and commercial slam dunk as any business can offer.
Date: 26th July 2014
Where: Regents College, Regents Park
How much: £99
How is your budget split up?
Funding never comes from one single source… we show you your best options
EIS and SEIS
How can you run your own scheme to attract investors by protecting their cash?
27 Steps
Breaking the process down into 27 distinct steps, you will learn how to run an EIS company and fund your film
Bridging the gap
Crowd funding, friends and family, the UK tax credit get you so far... EIS is the final gap funding YOU need
Ivan Clements
Has successfully completed 'tax relief' funding for over ten films, both shorts and features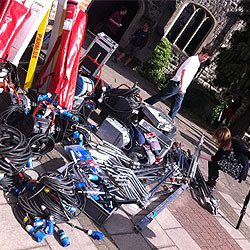 Movies are expensive, we all know this
We all want to stop worrying about the finance and get on with making the film. The creative mind wants to create, not account! But we also know films are expensive things to produce. We need cash to make them. And much as we would like, we can't avoid the problem of money. If you have made a short or micro budget feature film, you will know how easy it is to burn through your precious resources before grinding to a 'cash hungry' halt.
'Ivan produced my last feature film, JANUARY 2ND. He was involved in raising the finance and a successful and painless tax credit application. Ivan worked tirelessly during production, and after the film was shot, to make sure we ended up with the final product we were all happy with. Since then, he has focused his energies on mastering all aspects of EIS and SEIS finance. If you want to work with someone who's completely up to date on the ways and means of tax structured finance, speak to Ivan.' '
Matt Winn, Writer / Director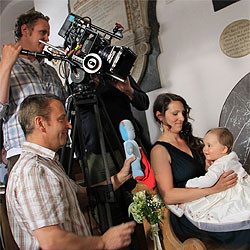 So where is the money?
Some people will tell you that you should chase funding from organisations like the BFI or other grants and sponsorship. In our experience, that rarely works. Worse still , it's almost impossible to control the success or failure of that process. How often are we left dangling, unsure of why one film got funded where another didn't? We need a way of funding our films where we can manifest the money we need, where we are 100%  in control of making it happen... AND MAINTAIN CONTROL OF OUR MOVIES TOO!
Why is funding so difficult?
Actually it's not, if you have a viable model and you know how to put together an investment package. Making a movie in 2013 on a lower budget will mean you need to get funding from a number of key sources. No one source will be enough.
Some of your own cash, friends and family (say 10% cash budget)
Some 'in kind' stuff, getting freebies etc (real money saved)
Some crowdfunding (say 20% of cash budget)
UK film tax credit at 20% (we show you how to do it, though it wont be 20% of your budget, more like 15% of cash budget)
Grants and sponsorship (forget it unless you know someone)
Pre-sales and MG with a sales agent (possible but project and team dependent)
Private investment, protected by SEIS / EIS (the balance of your outstanding budget, usually around 50% to 60%)
'I'm a teacher, so am unfamiliar with the world of investment. All I know is that film is supposed to be VERY risky. But when Ivan showed me how he was going to protect a chunk of my money making it lower risk, I happily invested in his film'
Mrs Simran Lotay, Investor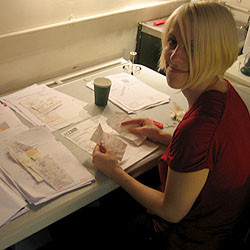 The 27 steps to funding your film
Ivan has made over 10 successful 'tax funding' claims ensuring that investors get a significant portion of their money back from HMRC. By understanding this procedure – presented as 27 clear steps on the workshop – you can offer investors significant guarantees on their invested money. We wish it were less than 27 steps, but this is just how it is – you want funding? You need to follow the steps.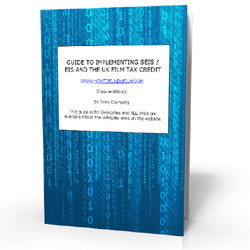 All the paperwork you need
Get the workbook free - for every step, Ivan has created PDF documents or screencasts for the more complicated online sections. Our aim is that after the course, these resources will give you the feeling that you are always looking over the shoulder of a successful project - you can see EXACTLY what they did so you can do the same for your project.
'When Ivan explained to me how my investment in his film would be substantially protected, I wired him the money that morning' '
Mark Reeve, Investor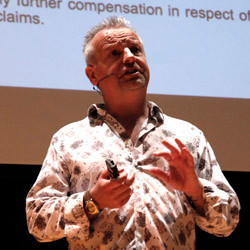 Can it really be that easy?
We never said it was easy, it's not. It is a real graft. But it's not rocket science either, nor is it scary. I guess you need to ask yourself how much do you really need to make your film? There are some other hoops too, like you will need to find people who pay tax each year, but once they understand the mechanism, they are much more likely to invest. Friends and family are usually the first to benefit for this mechanism – if they pay tax, you can now look them in the eye and guarantee a return.
'When I began financing films in this way, I didn't know how to do it. There was no guidebook, I had to learn the process through trial, and painful errors. Some of my early projects collapsed because of gaps in my knowledge, but now I have the process nailed down and I want to share it with other filmmakers so they can learn from my mistakes and successes'
Ivan Clemments, Producer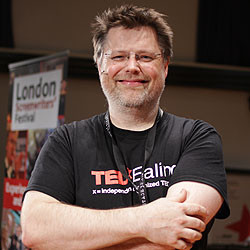 My Pledge To You...
If your business, aspirations and film projects are not taken to a whole new level during the workshop, I will give you a full refund. Remember, as an organization, we are in the trenches right beside you. We have made films, we are making films and we connect with hundreds of experienced film makers through our books and bigger events.
Chris Jones - Film Maker and Author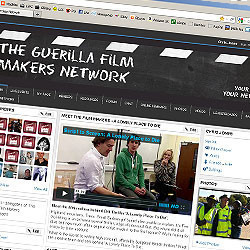 Connect RIGHT NOW!
As part of the masterclass, you will be invited to join our online social media site, so that you can network and collaborate with all the other film makers who are attending the event. We have found this to be a powerful way for delegates to network BEFORE the event so that you can take full advantage of the possibilities thrown up by the masterclass. The Network is free to all delegates of the Guerilla Film Makers Masterclass.
Terms and conditions
If you need to cancel your ticket purchase you can get a full refund up until 30 days prior to the first event. After that we cannot offer refunds. Refunds will be paid back promptly although there will be a 10% admin fee deducted. Alternatively, tickets are transferable to other people if you can find someone to replace you. We are happy to change the name on the ticket. Please allow 48 hours for this change to take place. We reserve the right to decline admission and offer a full refund in such circumstances. We reserve the right to change the venue. We reserve the right to cancel the event and offer a full refund.