Feedback from our past workshops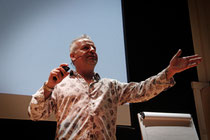 'I finally get it!'
Andy Coughlan, Filmmaker
@andycoughlan
'This workshop has certainly lit a fire and I'm now more determined than ever to implement what I have learned here today… I've never been so enthusiastic about accounting!'
Sej Dave, Producer
@lilywootpics
'A great course giving valuable advice about how to fund your film…the speakers make this complicated area of filmmaking clear'.
Ray Whittinger, Producer/Writer
@Lookman_
'This course really simplified EIS/SEIS and presented it in such a way that it is very clear and concise. I definitely now feel I have enough info to fund a film with this scheme, all thanks to this course'.
Andy Blackburn, Writer/Producer/Director
carsickpictures.com
'This course has given me the confidence to go and do this. In four weeks time I will launch my SEIS film investment opportunity. Watch this space!'
Jan Willis, Producer
'I can't think of one minute during the day in which I didn't learn something or meet some new, likeminded folk. Except in toilet breaks…but even then…'
Andrew Griffin, Filmmaker
@sixty2uk
'Today has given me enough confidence to prioritise a dream that I've never been financially minded enough to truly set in motion'.
Mark Tehnsuko
@lilywootpics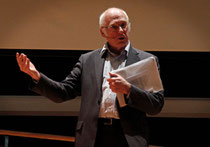 'This course has given me the tools to implement setting up my first LTD company and to get SEIS underway'.
Steel Wallis, Actor/Producer
@steelsreels 
'I loved the workshop! Crowd funding got me excited and I'm ready to start something new within my community'.
Pitchou Siki Konde, Filmmaker

'This morning I was stranded on the moon. This evening I have a spaceship to get me home! Brilliant and informative day with lots of networking opportunities'.
Jean Maye, Writer

'I now know where to start and what questions I should be asking'.
Shayan Scott, Producer/Director
@shayanscott 
'I just had the perfect vision of how to fully finance my next project!'.
Flaminia Graziadei, Director/Producer
'After the course, I felt far more confident about approaching a potential investor and reassuring them that I can go some considerable way to protecting their investment'
Ross Bliss, Producer

'What a fabulous day. The potential of the material in this workshop is fantastic!'
Romilla Ready, Author
(NLP for Dummies Workbook)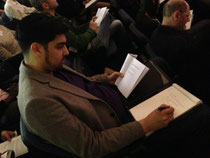 'Simply put: this ruled. Loved it. Head hurts, but loved it.'
Guy Lambert
'It was an early start to get there in time from York, but it was very much worth it. Ivan and Doug's knowledge and insight were fantastic. I'm just trying to dissect my notes now as I put together the business plan for my first feature.'
Andrew Davies
www.twitter.com/eborpictures
'I thought was going to be a really difficult day in terms of concentrating turned out to be quite the opposite'
Jean Maye
Twitter love

My head is spinning from that flood of info on How To Fund A Film! Learnt lots today though. @KathrinBenoehr

Thanks for another fantastic workshop this weekend. Hope you enjoyed organising as much as we did attending! @nldrtn

Great workshop yesterday on film financing and UK tax incentives - UK filmmakers MUST know this stuff. @macnabs38
Blog reviews

Terms and conditions
If you need to cancel your ticket purchase you can get a full refund up until 30 days prior to the first event. After that we cannot offer refunds. Refunds will be paid back promptly although there will be a 10% admin fee deducted. Alternatively, tickets are transferable to other people if you can find someone to replace you. We are happy to change the name on the ticket. Please allow 48 hours for this change to take place. We reserve the right to decline admission and offer a full refund in such circumstances. We reserve the right to change the venue. We reserve the right to cancel the event and offer a full refund.