Schedule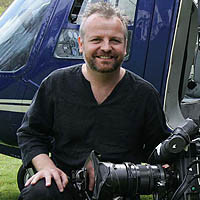 'To make a successful EIS and SEIS claim, you need to take extreme care and follow all rules to the letter, ensuring that at every stage, all your ducks are in a row. I have identified 27 specific steps you need to take in order to complete this process successfully. These specific steps will be a major part of the workshop.'
Ivan Clements
Overview of the 100% funded film model
Goals for you to set
The 27 Steps in detail
One - EIS and SEIS and why you should use them
Two - Setting your time frame
Three - making friends with HMRC
Four - The investors and where they are
Five - Understanding the two types of investor
Six - PAYE or Self Employed?
Seven - SEIS / EIS and understanding the benefits
Eight - Profiling your investor
Nine - Setting up your company SPECIFICALLY for this project
Ten - Company Directors and your responsibilities under law
Eleven - The bank account and why it's CRITICAL to success
Twelve - Going back to your freinds at HMRC for advanced clearance
Thirteen - VAT registration and which scheme
Fourteen - Webfilling and building the paper trail
Fifteen - Your Company share register and why you must keep accurate records
Sixteen - Companies House share register and the one month rule no-one tells you about
Seventeen - Creating your share certificates and why
Eighteen - Getting the money... Finally! Make sure you do it right!
Ninteen - Running the account and why keeping super accurate records is paramount
Twenty - The contracts YOU MUST get right
Twenty one - The 20% kickback Film Tax Credit claim and how to make it
Twenty two - The BFI and the cultural test (bad choices come back now)
Twenty three - Legals and how to get the right lawyer for under £50
Twenty four - Submitting to HMRC and why YOU should not even try it - get the right accountant
Twenty five - HMRC inspection... enter the accountant
Twenty six - SEIS / EIS final claim and the four month rule
Twenty seven - Back to your investor and why they will invest again
And remember, all this time, you have made YOUR film, on YOUR terms and YOU now own it.
Recapping the 27 steps
Reverse Budgeting
UK Tax Credit
Upselling the investor (Steps 7 and 8 expanded)
Cautionary tales
Bridging the gap - crowdfunding, pre-sales, grants etc
Why investors will WANT to invest – High risk / low risk / no risk

Live surgery where Ivan works on your film
Terms and conditions
If you need to cancel your ticket purchase you can get a full refund up until 30 days prior to the first event. After that we cannot offer refunds. Refunds will be paid back promptly although there will be a 10% admin fee deducted. Alternatively, tickets are transferable to other people if you can find someone to replace you. We are happy to change the name on the ticket. Please allow 48 hours for this change to take place. We reserve the right to decline admission and offer a full refund in such circumstances. We reserve the right to change the venue. We reserve the right to cancel the event and offer a full refund.